Summer is already over but you are still a big fun of golden highlights on you hair? You can easily achieve such effect using different cosmetics at home. Learn how to keep summer for a little bit longer and how to do ombre on your own.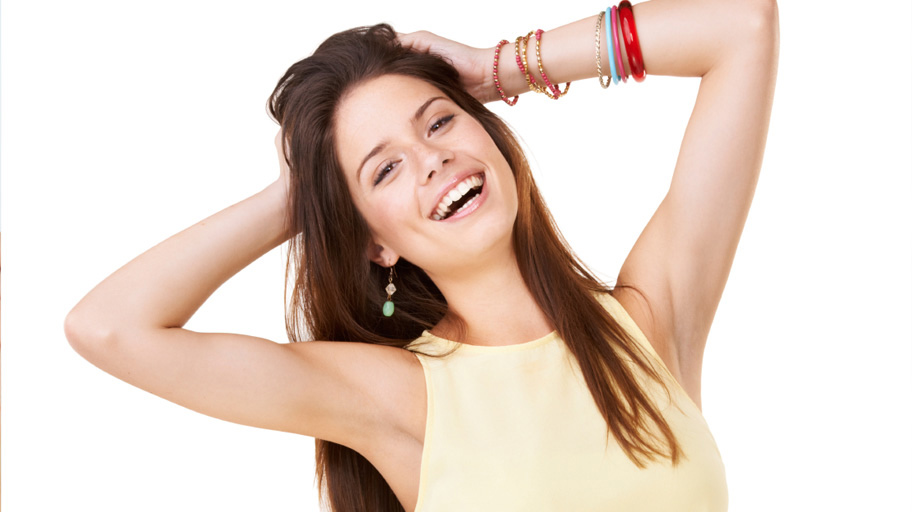 If you feel the need of a professional hair lightening, then you must use appropriate cosmetics. Both before and after dyeing you will need moisturising, protecting and regenerating products. Remember that the colouring process weakens condition of the strands and under the influence of drying ingredients contained in dyes, the scales open up. As a result, your hair is frizzy and your ends begin to split. Before bleaching your hair, you have to be prepared to systematically trim the ends.
Additionally, keep in mind that ombre or highlights look much nicer on blond or brown shades. Also, make sure that the new colour is applied from the ear level.
How to do ombre? First of all, prepare the dye following the instructions included in the box. For the application you can use your fingers or especially provided comb. Remember to rub the product from the ends towards your ears. Why so? You have to focus on the ends, they must be of the lightest tone. The shades of the dye must gradually fade going upwards. What is more, if your hair is thicker or you simply want more exaggerated results, wait a week and then apply the dye again. Furthermore, you might as well divide your hair into sections and dye each one separately. Start with the part which is the closes to your face. After finishing, rinse and wash your hair thoroughly. It is extremely important to use moisturising products.
How to do highlights? It is very simple! Firstly, blend the bleaching powder with a developer. When choosing the volume of the developer take into consideration the condition of your hair, its colour and how bright you want the highlights to be. Then, take a few random wisps and apply the mixture with a small brush. You might as well use your fingertips, however, remember to wear protective latex gloves. Even a wide tooth comb would be useful in this case. Begin applying the product on 1/3 length of your hair. If you have short hair, you can start from the roots.